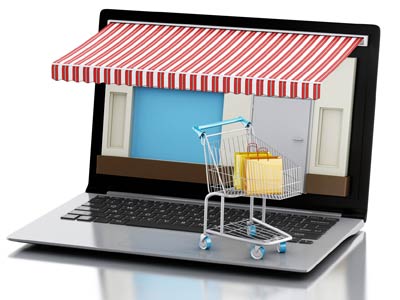 E-Commerce is a business that is conducted over an electronic network. E-Commerce allows firms to establish a market exists and even improve the marketability of already existing businesses. In the age of information, the prevailing wisdom states that a large percentage of business growth and exposure is on the web. Even gigantic "big box" store corporations have shut down locations due to the increase in internet traffic and sales. Millions of consumers browse the internet at any given time, which means the potential level of eye traffic hitting your business' site is extremely high. The level of success your business can attain greatly depends on whether your site or online shopping store is accessed correctly.
If you need help, we will provide you your webmaster services and will completely manage your store— and that includes shipping, customer service, etc.
The benefits of e-Commerce for consumers are:
Convenience— around the clock availability makes it more accessible and convenient.
A speed of access‐ transactions are just a click away. It doesn't get any better than that.
Selection— have a wider selection of goods and services.
International reach— can reach consumers not just locally but internationally as well, as data superhighway is available all over the world.