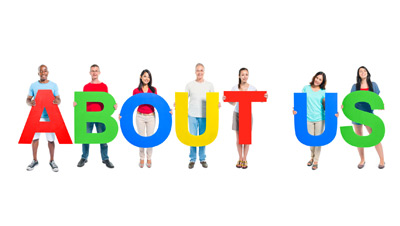 Established in 2010. Based in Los Angeles, California, We are a family owned business.
Pushmyweb.com is a professional online marketing and engineering company with solutions based, results oriented approach which provides a variety of programming, online products, and services, ranging from the highest quality custom programming, online business solutions, web presence and effective marketing approach.
We believe that customer service goes far beyond just signing the contract, but continuing afterward throughout the duration of our business relationship. We also understand that each and every business stand alone entity that required bird's eye overview and at the same time to have the right attention to every detail that can be used as advantage or disadvantage and this way to get a clear understanding of the business in order to maximize the results of the process.
We know that you have a lot of choices when it comes to selecting the right partner, but in today's world internet, marketers and software developers are usually a dime a dozen. What truly is the difference with our company is our professional commitment, the drive to excel, be responsive to our clients and the ability to apply those skills consistently and contribute to your company's ongoing success. We offer 24-hour local U.S based phone support, with no wait times. When a potential client inquiry, we set up a phone meeting to learn more about their goals and educate them on the best ways to meet that goal.
We take pride in sustaining a long term business relations and proactive cooperation with each and every one of our clients, whether if it is a small business or large corporation. 
Contact
us today for the initial review of your next project and together we'll take it to the next level!