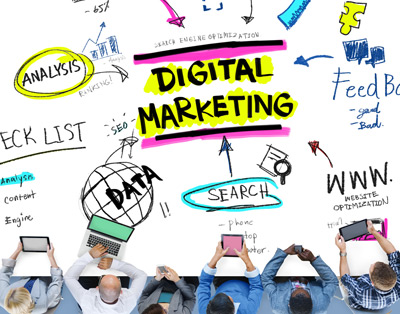 Nowadays, every business owner understands the essential value of digital marketing efforts, but far too many of them make the mistake of poor planning and strategizing. Before you implement a successful digital marketing campaign, you must study your industry, market, direct competitors, and your target audience, and clearly defined goals. With the right approach and process, all the above will be fundamental principles of your marketing plan and strategy.
Approaching digital marketing this way will lead to an effective and efficient strategy that will act as one of the core foundations of your business. From there, your organization gains the right momentum, letting you scale your business and progress past its goals.
Is there a way to determine which online marketing channel is the best? Of course not! Each channel has a unique value that if used wisely, can add value to your marketing efforts and ultimately, to your business growth.
Think of it as if you are playing a game of golf. Golfers use different sized clubs, such as long ranger driver, mid-range, and putter – all based on how close they are to the hole. Here are just a few of the "golf clubs" we will use to get your business closer to each flag on your list of goals.
Marketing Automation
Social Media Marketing
Landing Pages
List Building
Social Media Marketing
Google PPC
If it's clicking for you, and you would like to dive deeper, let's have a 20 – minute strategy call and discuss your business game plan.