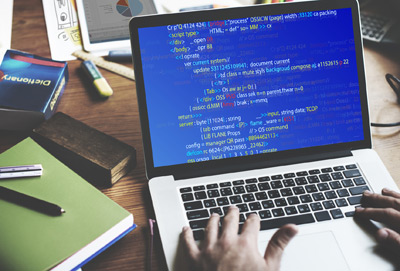 A Reliable
Partner

not just a

Vendor

We provide a customer loyalty program and maintain a complete staff of end-to-end programmers for any programming project— from custom software development, applications development, web app development, data migration, and integration projects.

Our programmers were all trained to develop scalable and cost-effective solutions for any of your needs. We have a long-standing record in designing and developing workflow automation systems for a broad range of business scenarios— whether it is custom lead management, distribution systems, or electronic medical records (EMR) automation systems.
We work on the cutting edge of technology and best practices.
Custom development solutions are an integral part of increasing the efficiency of every business. Every business has numerous repetitive tasks that can be automated to reduce long-term overhead costs. A one-time, short-term investment in the development of an automated solution for your business can increase the efficiency (and thereby profitability) with which you can run your business in two ways.
1. Reduced overhead costs. By automating many parts of your workflow and getting computers to work for you, you can increase the productivity of your current workforce, without rising overhead costs, and even decreasing them.
2. Increase manageability of future growth. Without improving the efficiency of your business, it makes it hard to manage your growth and to make sure that your company can handle more work.