"Measuring programming progress by lines of code is like measuring aircraft building progress by weight." ― Bill Gates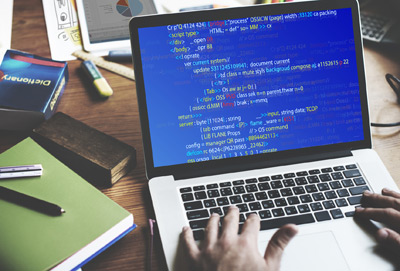 Our programming solutions do more for your business: When it comes to programming, one of our guiding principles is to maximize the abilities of each line of code so that it serves a project's goals across the board. We believe the most effective projects are those that harmonize the objectives of both the development and marketing teams. Ultimately, our code is written with one goal in mind: Total optimization.
We like to think of web-based and mobile apps as virtual robots designed to serve a business's needs while increasing efficiency. Our job is to build those virtual robots so they can start working for your business. We help you combine your digital marketing strategy, business goals and programming needs before, during and after the creation process. The end result is an elevated collection of code optimized to make your end product as effective as possible.
We specialize in programming:
Informative small business website
E-commerce
Cloud-based custom software
Cloud integration
Web application
Mobile app