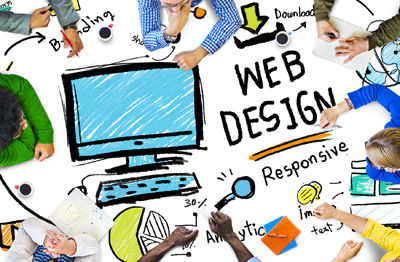 Web design is no longer just about the aesthetic value of a page. When designing and developing a new website, business owners make the mistake of chasing after "pretty" or "modern-looking" websites – and it causes their website to lose half the plot. What business owners don't understand is how much valuable information and how many qualified leads they are losing when their only goal is to make the site "look good."
Instead of focusing solely on how a website looks, it's ten times more valuable to focus on the usability and Google-friendliness of the site. A successful website does not necessarily adhere to the business owner's personal color preferences; but rather, it is designed with the business goals and primary audience in mind. Without a focus on the user's experience navigating through the site, business owners risk much lower conversion rates.
Gone are the days when a business website was an online presentation of company photos and a simple "About Us" page. In the fast-growing digital world, you only have a few seconds to grab a user's attention and convert them into a paying customer. You can't risk an unengaging website – users are not afraid to take their money to digitally-savvy competitors.
To create better websites for businesses who want to unlock their growth potential, we take the following elements into account:
Your target audience
Your goals
Your market
Conversions rate
Bounce rate
Mission statement